Word of the Week #4
New. That's my word of the week this week because so many new and exciting things are happening.
Over the past year I've been supporting a charity called The Lunch Project and have become the TLP UK Ambassador along with a business associate of mine. We've decided to take it to the next level and to start up The Lunch Project charity in the UK – this means we have to actually start up a charity!! Wow, I hadn't exactly planned on doing that but it's going to be amazing. It means we can hold fundraising events locally and introduce their education program to UK schools as well. We'll need to form a board and go through all the steps to start up a charity and from what I can see so far, it looks more difficult than setting up a new business! So all new stuff going on there. It's going to be a huge learning curve. I feel so inspired by The Lunch Project and so passionate about what they are doing that this will be the driving force behind me and keep me going when it all feels overwhelming.
The second new thing about this week is that I'm in the initial (very initial) stages of starting up a new business. It's completely related to what I'm currently doing as director of White Ochre Design Ltd., but it's going to encompass even more and involve a marketing expert. That's all I can say at this time. It really is all I can say as I haven't gotten much further than that!
The third new thing that happened this week is my daughter, Anna Grace, started her harp lessons. Very exciting. I went to sleep last night to the sound of her playing the harp and it was wonderful. Yes, she now sometimes stays up later than I do (my excuse is that I'm old). Her homework was to create her own piece and to practice what she learned. I don't think we'll be seeing much of her around the house without her new BFF.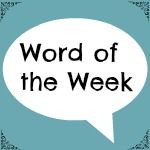 ******************
Meghan Peterson Fenn is the author of Bringing Up Brits and co-author of Inspiring Global Entrepreneurs with Heidi Mulligan Walker. Meghan is also the Director and Chief Designer at her own design company, White Ochre Design Ltd. And, she is an award winning expat blogger.