Word of the Week #2
My word of the week this week is:
Scotland won't have their independence after all. What a week! I've watched more news this week than I have all year. My husband says he's sad for Scotland. I say we'd be much more sad for Great Britain if it had been Yes.
I'm glad because now I won't have the re-design the cover art for Bringing Up Brits which I was panicking over. Ha, you see how British I've become with my sense of humor?
Seriously though, I am glad that it's a no vote and I've been saying no all week. But what's going to happen now going forward? No doubt there will be tensions. What about those families who are split? Those who have disagreed and fallen out over this? It might be over, but it is far from being over.
At least now I can still fulfill number 3 of my expat bucket list and number 4 will still have the same significance as well. See, more Britishness from me today.
Was No your word of the week too? Or was it Yes?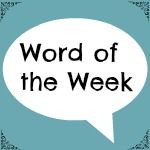 ******************
Meghan Peterson Fenn is the author of Bringing Up Brits and co-author of Inspiring Global Entrepreneurs with Heidi Mulligan Walker. Meghan is also the Director and Chief Designer at her own design company, White Ochre Design Ltd. And, she is an award winning expat blogger.